I usually don't provide a monologue for my posts, but I felt this one needed an explanation. Mallory wanted bridals prior to the wedding. I suggested she include Garrett and she agreed. The only problem was that she didn't want him to see her dress before the wedding. Her solution? That we blindfold him. No, I'm not kidding... What's crazier- he agreed. So today you'll only be getting one shot from the photoshoot- you'd better believe if the bride went to this extent to hide her dress from the groom, then I'm sure as heck not going to be the one to spoil the surprise.
I will say this though- I have seen the dress and it. is. awesome. (Almost as awesome as her fiance who just did an entire photoshoot blindfolded. Now that's love.)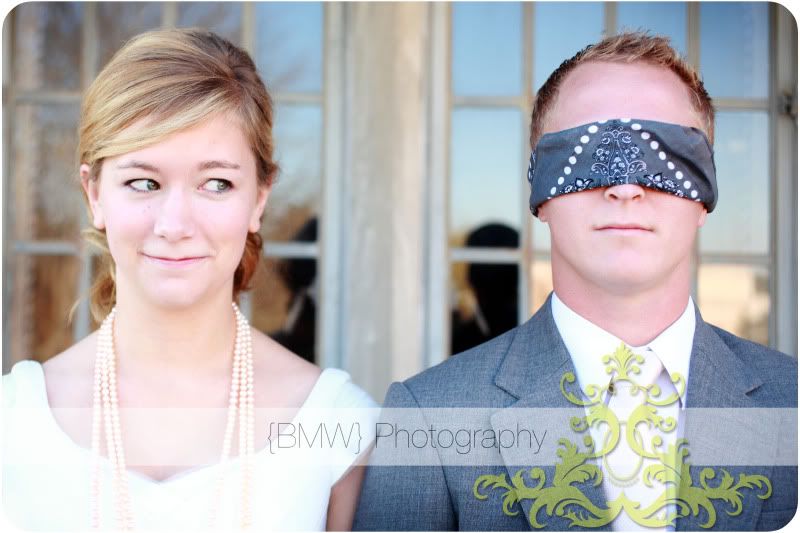 Okay- I'm going to give you one more... we weren't mean enough to make the poor guy walk from spot to spot blindfolded, so this little getup was Mallory's remedy...
I think I like this couple already!